New brand packaging, new on-line, new technology, precision, quality, durability, stability, ER Collet
2018-07-18
New brand packaging, new on-line, new technology, precision, quality, durability, stability, stability, ER Collet
Special Force has developed a new process quenching treatment for collets, which has a decisive influence on product accuracy, service life and stability.Quenching is a high-frequency aging treatment added to the heat treatment, -180 degrees cryogenic treatment, these are not reflected in the appearance, but have a decisive impact on the service life and stability of the product. Processing technology, full-line CNC internal hole grinding machine, compared with the products processed by ordinary internal hole grinding machine, the inner hole straightness is better, the finish is better, and the precision is needless to say.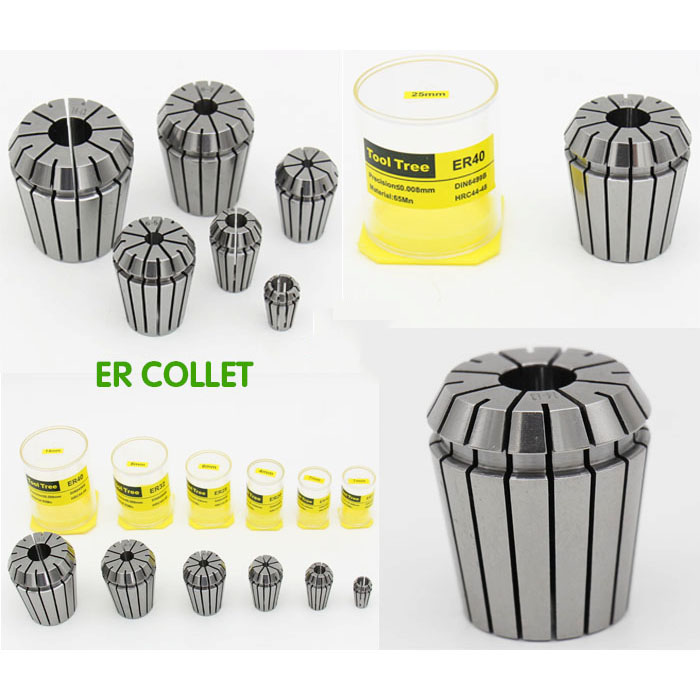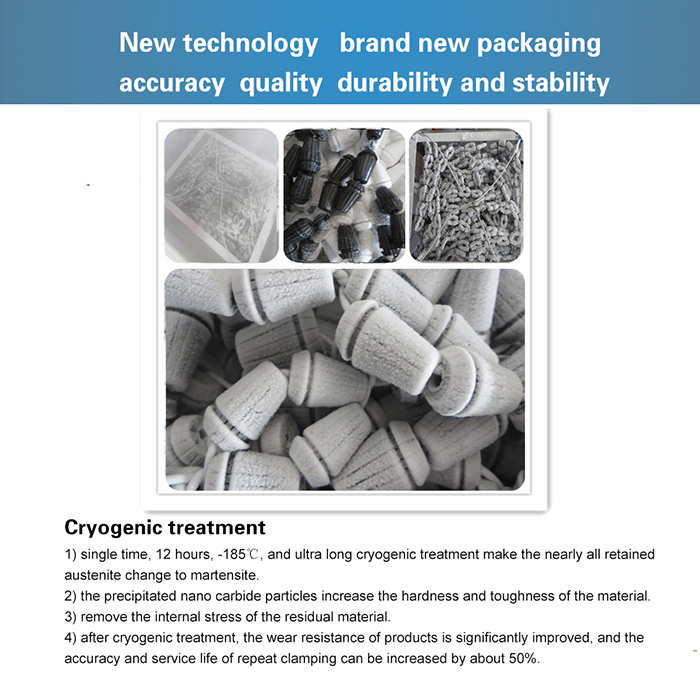 The purpose of our factory: product quality has always been the life of our company
SISHUI TELI TOOL CO.,LTD.
Business Type:Manufacturer , Trade Company
Product Range:CNC Lathe , Mobile Phone Bags & Cases , Manual Mills
Products/Service:Er Collets , Tool Holders , Drill Chucks , Live Centers , Tapping Collets , Steel Clamping Kits
Certificate:ISO9001 , GS
Company Address:At East of Quanxin Rd.,Sishui Economic Development Zone, Jining, Shandong, China
Previous:
What are the advantages of our ER collet?
Next:
What are the issues to be aware of when using chuck jaws?